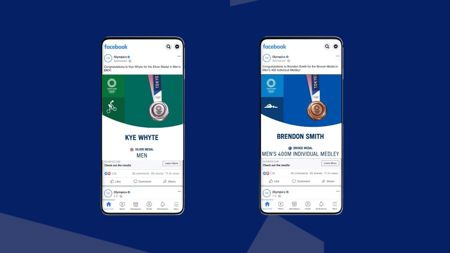 ---
The IOC: Fusing creativity & data for the most digitally enhanced Olympics ever.
Essence
---
Client: The International Olympics Committee

In 2020, the world's biggest sporting event was postponed a year. On it's return, in July and August 2021, it would be staged without fans, at a time when people and communities had been distanced by Covid.

Against this backdrop, the International Olympic Committee's marketing ambition was simple: to bring people together once again, irrespective of their physical distance, and drive unity through connection with the Olympic Games.

During Games time, the key to success is relevance and timeliness, with global news outlets competing to be the first to celebrate the sporting achievements of their athletes. To do so across multiple markets, time zones, and languages posed us with a huge logistical challenge.

The Custom Medal Engine was developed equipping fans with real-time updates on their nation's medals through bespoke ads automatically generated using imagery and messaging.

Tapping into the national team pride around the Olympics, and excitement through immediately seeing wins from their Olympians, we connected with fans in a truly innovative way.