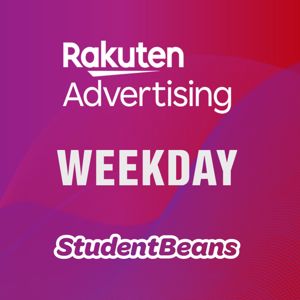 ---
Rakuten Advertising and Student Beans for Weekday – Authentically Engaging Students through TikTok
Rakuten Advertising and Student Beans
---
Client: Weekday

Weekday is a Swedish street fashion brand for which savvy students are crucial customers: students drive 12% higher average basket value and a 10x higher conversion rate vs. non-students. Weekday usually offers these loyal customers a 10% discount and challenged Rakuten Advertising to drive maximum impact and awareness from its 20% student promotion in January.

Rakuten Advertising and Student Beans formulated a campaign that centred on authentic student 'peer influencers' creating TikTok and Instagram content that they themselves would trust. This campaign was pitched after Student Beans' proprietary research among its community identified this authenticity as essential for brands looking to connect with students: 93% will act upon a recommendation from someone they know or respect – in real life and online.

Tasked with achieving a 20% YoY uplift in traffic from Student Beans, a 30% YoY increase in sales across the entire student category, and an ROI of 2:1, the campaign outperformed all expectations.