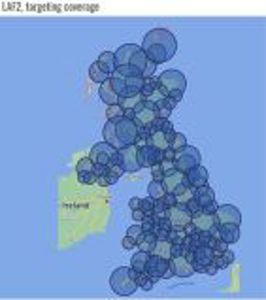 ---
Using real-time instore data to boost Specsavers' sales
Specsavers Optical Group
---
Client: MG OMD

In 2020, Specsavers in collaboration with Manning Gottlieb created a custom-built capacity management solution (LAF1 Live Appointment Feed) to deliver an improved customer experience for eye test bookings, leading to more efficient use of media investment and incremental sales.

But that was just the start …

In 2022, with stores still facing capacity challenges across our 900+ locations, we took this to another level and redeveloped (LAF2) the tool to improve the accuracy of our geolocation delivery, introduced tailored ad copy and linked our bidding strategy to outcomes. In doing this we were able to deliver the right messages to our customers at the right time and in the right place.