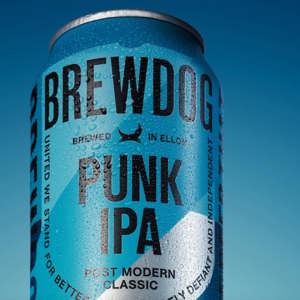 ---
Cutting carbon emissions and Costs Per Acquisition since 2021
Croud
---
Agency: BrewDog

In November 2021, we ran an integrated and multi-format campaign for our client, BrewDog, to supercharge ecommerce transactions. We smashed CPA targets by 47% while tripling our initial budget.

Due to creative limitations, we had to innovate and utilise The Trade Desk's extensive suite of integrated partners to support this activity in its entirety. Once we found these partners, and combined these with TTD's proprietary products, we were able to reach our client's goals… and more.

Aside from increased investment and driving significant performance gains, we were able to introduce cutting edge interactive ads and reduce our carbon footprint.